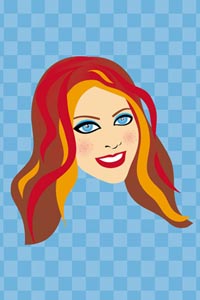 Laura Thoel
Executive Producer / Advisory Board Member
Laura Thoel is a highly experienced Production Executive with a comprehensive background in live action, visual effects, and post production. She has supervised hundreds of commercials, winning multiple awards; too many to mention- but they were damn good.
Born in London and raised in Germany, Laura spent her childhood sneaking around Europe and behaving badly in general. She came back to America and graduated from Syracuse University double majoring in Broadcast Journalism and German.
She started her career in commercials working at Epoch Films where she became the staff bidder and production manager after only 6 months of working the reception desk.
After moving to Los Angeles, she began freelance producing, cutting her teeth with some of the biggest commercial productions of that time, before joining JGF as their Head of Production at the tender age of 26. In 2004, Laura returned to line producing and freelancing bidding for such companies as Biscuit, HSI, and Anonymous Content.
For the last eight years Laura has been the Executive Producer/Head of Production for SMUGGLER in Hollywood, CA. During her stint, Smuggler twice won the Palmes D'or at Cannes for campaigns she was involved with. Whether there's a multi-million dollar project shooting in various countries, or a $15,000 music video, Laura is equally at ease. She can make story notes on a script, then bid it in 3 different currencies, hire the crew, and produce it herself if that's what it takes.
She bids. She deals with directors. She wines and dines clients. Also Laura takes crap from nobody. Ask anyone.
At Book Your Crew, Laura advises, tests, pushes the limits, hits it with a hammer, and sees what survives when she's through.