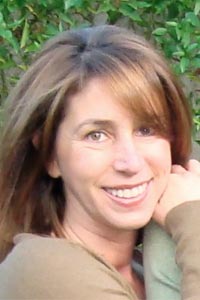 Christine Bellet
President / Production Supervisor
Having wasted countless brain cells over many years in the process of finding and booking a quality production crew, Christine Bellet took it upon herself to save her colleagues -- and possibly the whole darn production world -- a bunch of money, time and frustration by founding BookYourCrew.com.
Born in France, Christine moved to the West Coast at the age of 9. After spending most of her carefree 20s traveling and working in corporate America, she began her production career working for The Power Rangers before moving into commercial production. She fell in love and never looked back. Prior to founding BookYourCrew, Christine worked as a freelance Production Supervisor, where she acquired extensive experience overseeing production teams and budgets for such names as American Express, Vogue, Ford, Coca-Cola, Capital One, McDonalds, Lexus, Canon and Sprint.
Christine is married with a young son and 20-something stepson who currently attends Berkeley. She holds a B.A. in Communications from the prestigious Walter Cronkite School of Journalism at Arizona State University. She not only loves to travel, but "lives to travel", and counts Botswana as her favorite destination so far. She's also visited Belize, Bali and has been all over Europe, with a desire to keep traveling and see as much of the world as her depleted brain cells and budget will allow!
Her life-long desire to be her own boss and her "find a need and fill it" philosophy have combined to create a positive "perfect storm" in BookYourCrew, which offers clients an exclusive database that helps them find, hold and book experienced crews in just minutes - thereby sparing them the brain cell loss and time trauma experienced by many in the past.